Russian President Vladimir Putin's top allies, China and Belarus, enhanced their own diplomatic ties Wednesday after leaders from both nations met in Beijing and agreed to deepen defensive coordination as Europe faces its greatest security threat since World War II.
Chinese President Xi Jinping and Belarusian President Alexander Lukashenko signed a series of bilateral agreements that would expand cooperation in areas ranging from agriculture and trade to artificial intelligence and defense, reported the Belarusian state news agency Belta. 
Details on what an expanded China-Belarus defense partnership would entail were slim, though according to Belta, the agreement called for increased joint military training, cooperation on countering terrorism and "a joint preventive fight against color revolutions," which refers to anti-regime protests.
RUSSIA AND CHINA IN UNOFFICIAL ARMS RACE AS US LAGS BEHIND: EXPERTS
But one former Defense Intelligence Agency intel officer for Russian doctrine and strategy, Rebekah Koffler, told Fox News Digital that the agreement could pave "the way for China to potentially funnel weapons and ammunition through to Russia to assist in the war on Ukraine."
"This is a very strategic move by Xi Jinping," she added, noting that the Chinese leader's motivations for the burgeoning partnership with Minsk go beyond his support for Putin.
"It's a move to peel away Belarus from Russia. Russia and China are only short-term partners of convenience," Koffler said. "They both seek to prevent the U.S. from intervening into their respective perceived spheres of influence on behalf of Ukraine and Taiwan."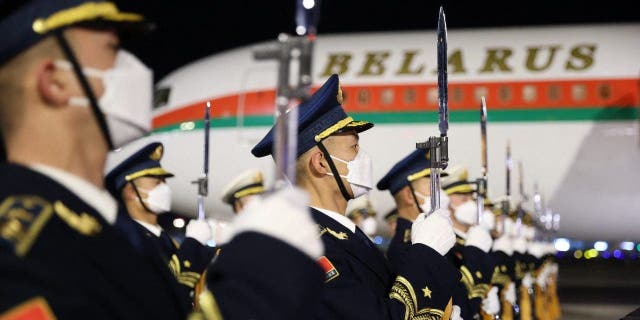 PRESIDENTS OF CHINA, BELARUS URGE CEASE-FIRE, NEGOTIATIONS TO SETTLE UKRAINE CONFLICT
"China is gradually cultivating Russia's dependence … and Russia is truly becoming China's junior partner. China is gaining more and more leverage over Russia and now over Russia's former Soviet subjects," she added. "China wants to outsmart Russia."
Koffler's point was echoed in another agreement that Xi and Lukashenko reportedly signed on to Wednesday when they agreed to deepen "all-round cooperation" under China's prized Belt and Road Initiative – a global infrastructure scheme Beijing launched in 2013. 
Putin's top allies did not address recent concerns voiced by the U.S. that China could look to send Moscow lethal aid to help Russia turn the tide in its deadly war in Ukraine, but instead both leaders called for a cease-fire.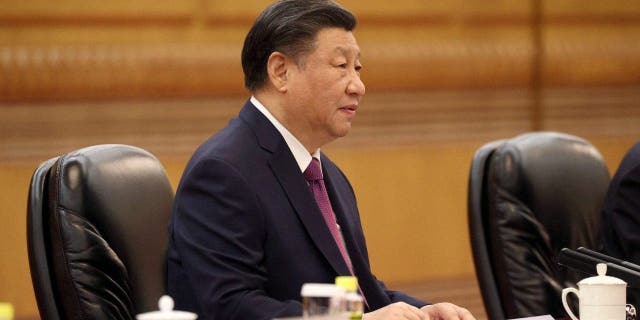 CLICK HERE TO GET THE FOX NEWS APP
China last week rejected the U.S.'s suggestions, saying it has no plans to send arms and introduced a 12-step peace plan that it says could help bring an end to the war.
Western defense officials and Kyiv scoffed at the plan, saying it lacked any real substance as it called for the territorial integrity of all countries to be respected but did not say what should happen to the Ukrainian regions Russia illegally annexed last year.
Lukashenko threw his weight behind the ambiguous plan for peace and urged both Ukraine and Russia to agree to a cease-fire.