Gallen Lo, 60, Spotted With Awkward Combover At Event In China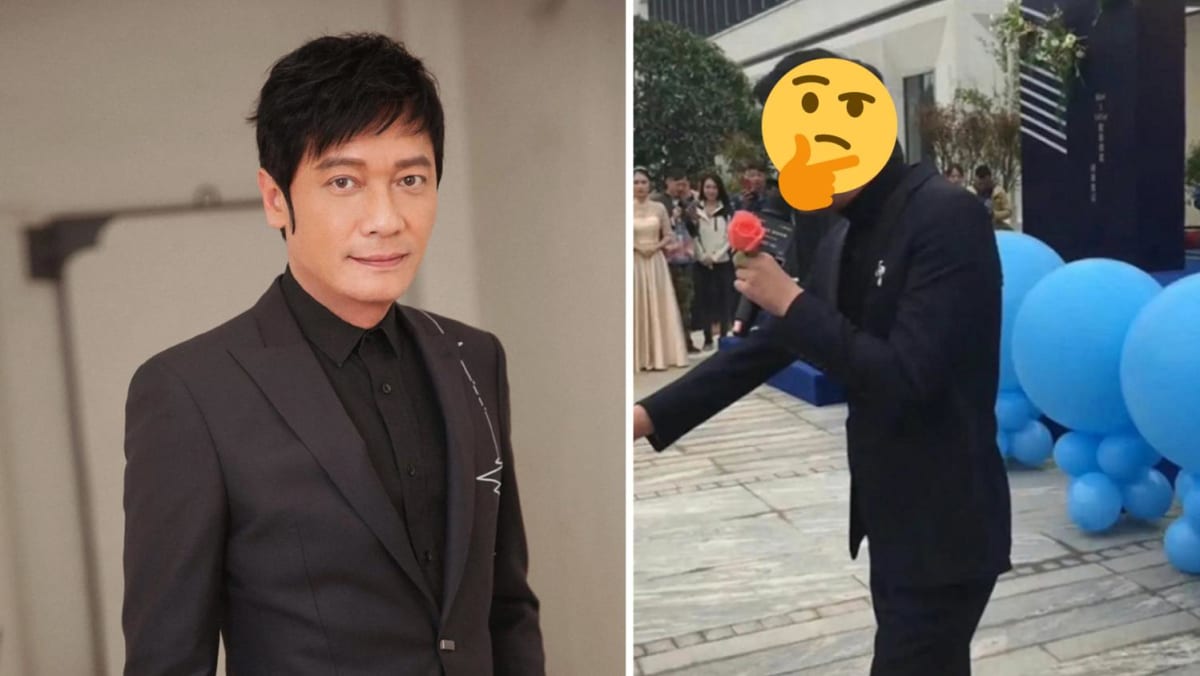 Hong Kong actor Gallen Lo, 60, has once again got netizens talking about his looks for not-so-flattering reasons.
Recently, a video of the star singing at an event in China made its rounds online.
Though his voice was a little shaky and, at times, out of tune, he put on an energetic performance.
Dressed in a black suit, Gallen looked dapper as he sang to a crowd… until he decided to step off the stage to shake hands with the VIPs.
As he turned his back to the camera, a strange horizontal line, which looked like a parting for a combover, could be seen across the back of his head.