Semafor announced on Wednesday that they partnered with a Chinese think tank, the China Center for Globalization (CCG), who's founder, Wang Huiyao, has ties to China's United Front Work Department (UFWD).
The new media outlet announced their "China and Global Business" initiative and said it hopes to "create a new platform — events in Beijing and New York, and coverage across our digital channels — for global business leaders seeking a way forward amid growing calls in the US for economic 'decoupling' from China, and China's parallel pursuit of economic 'self-reliance,'" the website reads. 
Wang Huiyao is included on the Chinese advisory board for the initiative. He is reported to advise the UFWD and a member of several United Front groups. 
According to the Australian Strategic Policy Institute, the establishment of the CCG was one of the "most successful activities" for The United Front Work Department's Western Returned Scholars Association (WRSA). 
CEO OF FORD PARTNERED CHINESE EV BATTERY COMPANY HAS TIES TO CCP 'UNITED FRONT' APPARATUS
The WRSA "runs the official association for participants in the Thousand Talents Plan, which is a flagship CCP [Chinese Communist Party] talent recruitment program for foreign scientists," according to the ASPI. 
The China Center for Globalization "is headed by Wang Huiyao, a prominent international commentator who is also an adviser to the UFWD, a member of several united front groups and an important figure in the development of China's talent recruitment strategy," the Australian group's policy brief from 2020 read. 
Wang Huiyao was set to speak at a Wilson Center event in 2018 before the U.S. think tank dropped him from the event centered around China's influence. Sen. Marco Rubio, R-Fla., previously sent a letter to the think tank and asked them to disclose the political affiliations of Wang in their description of the event, according to Foreign Policy. 
Semafor editor-in-chief Ben Smith said in a tweet that he was "very excited" for the event. 
EXPERTS SOUND ALARM OVER AMERICAN MEDIA'S CELEBRATORY TONE OF CHINESE COMMUNIST PARTY'S 100-YEAR ANNIVERSARY
Several called out the outlet on Twitter, including Rubio and Sen. Rick Scott, R-Fla., who said, "officially can't trust a word they say."
"It is astounding that Corporate America still wants to do business with China's genocidal regime. @Semafor should know better. Instead, they plan on working with CCP apologists and members," Rubio said.
"There is a real need for smart & reasoned discussion of the U.S.-China relationship. At the same time, partnering with United Front groups is not the answer. Foreign influence operations can only work if we enable them," Washington Post columnist Josh Rogin wrote on Twitter after noting CCG's ties to the CCP. 
Semafor did not immediately respond to Fox News Digital's request for comment.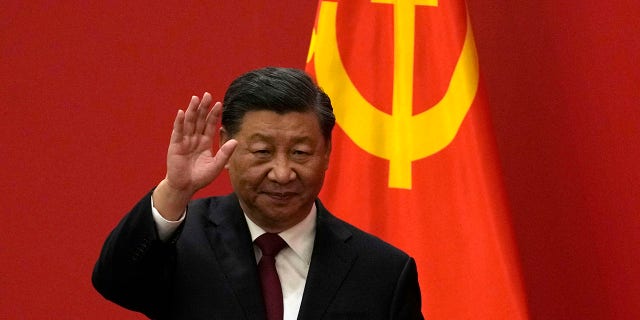 CLICK HERE TO GET THE FOX NEWS APP
The New York Times published an op-ed by Wang Huiyao in March 2022 without disclosing his ties to the UWFD. 
The article initially described him as, "the founder and president of the Center for China and Globalization, a nongovernmental think tank based in Beijing."
After the Times was called out on social media, Wang's description was altered to state that he also "advises the Chinese government in that capacity." 
Fox News Digital's Brian Flood and Nikolas Lanum contributed to this report.