At stake, experts say, is a return to a democratic election timeline slated for April 2024 as well as the increasing influence of Beijing, which critics fear could back Sogavare's administration even if it tipped into a full-on authoritarian government. Or worse: reignite the civil war that embroiled this country 20 years ago.
"The Games are not merely a sporting event, they are a celebration of human achievement, camaraderie and the indomitable spirit of competition," Pacific Games organising committee board chairman Martin Rara told 15,000 fans sporting face paint and flags at the opening ceremony.
Sogavare thanked donors including China, which sponsored the Games and also helped build the stadium adorned with the China Aid logo with its tagline "For Shared Future". "Tonight we take the first step in telling our story to the whole world," Sogavare said at the opening ceremony, expressing gratitude to "key nations" whose "significant contributions … made this Games possible".
"The Pacific Games represents the true spirit of the Pacific. It showcases the very best in sport but it also plays a vital role in building economic, social, spiritual and cultural bridges."
Sogavare has alarmed the West with his pro-Beijing engagement – including a controversial, non-transparent
security deal in 2022
– and the implications across the Pacific of possible naval bases for China's People's Liberation Army.
Sogavare told This Week in Asia on the sidelines of an event at the Heritage Park hotel in Honiara that Solomon Islands' ties with China "were never better".
Chinese embassy staff declined to comment.
In 2019 the Solomon Islands and Kiribati
severed diplomatic ties with Taipei
, the latter saying it had acted in its national interest by re-establishing diplomatic relations with China.
Sogavare has since seen funds flow from Beijing to build the Games stadium and conduct surveys for infrastructure interests, including a possible port at Bina Harbour, a deepwater estuary, which could one day become a major base for ships to cut a safe channel between the US state of Hawaii and Australia.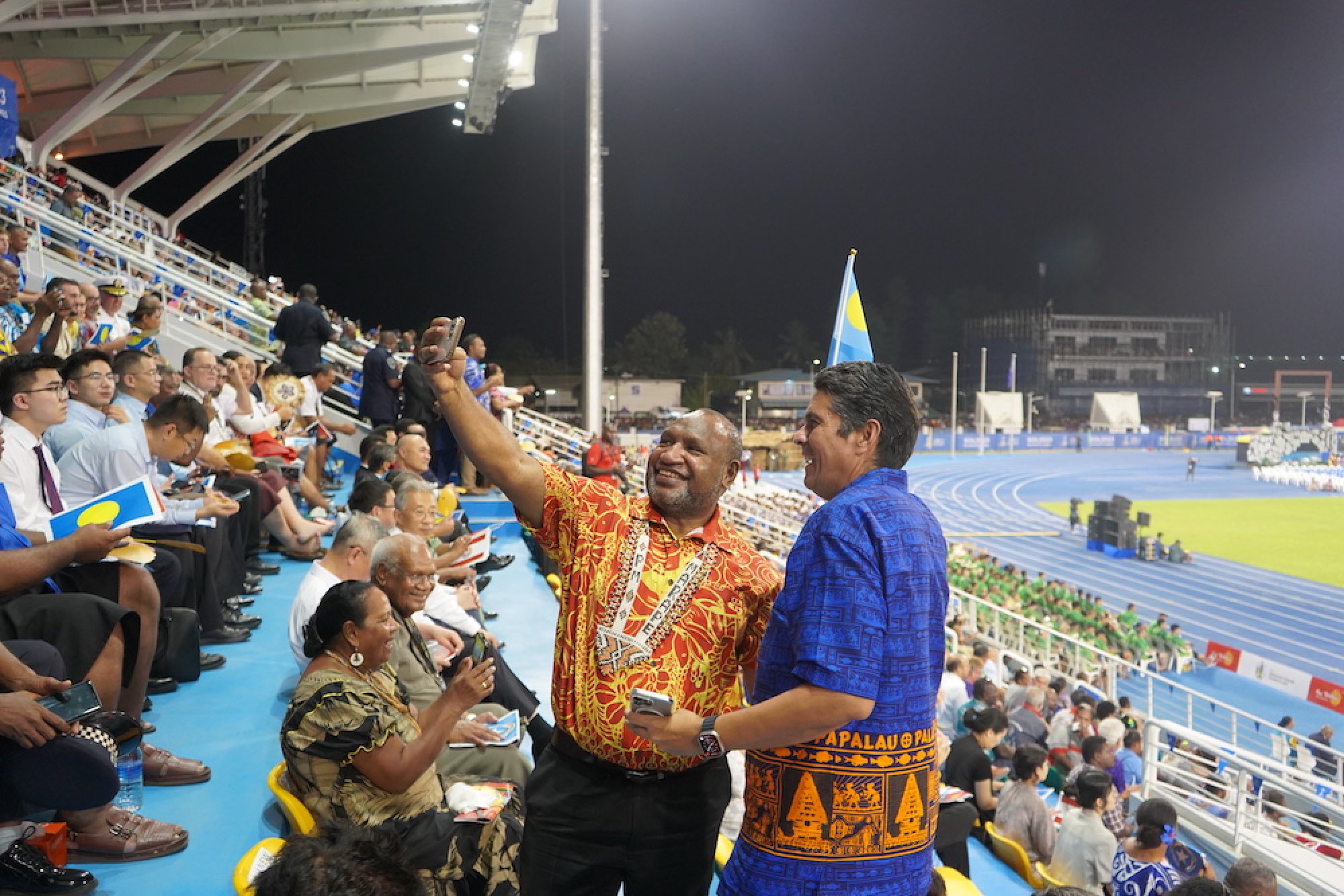 The security situation has divided the Pacific islands. Northern Pacific states such as Palau, the Federated States of Micronesia and the Republic of Marshall Islands have moved closer to the US. Meanwhile, the Southern Pacific has stuck a balance, meaning closer security ties to Washington and Canberra with a door open for trade with Beijing.
Solomon Islands, a chain of nearly 1,000 islands a few hours northeast of Australia, has lined up behind China.
At the Games' opening night, however, two of the most democratically leaning leaders in the Pacific Islands struck notes of consensus.
"These sorts of sports games unite the Pacific," Papua New Guinea's Prime Minister James Marape told This Week in Asia. "It was beautifully put together by the Solomon Islands today. We have full support from them as our brother nation."
Sitting next to him, Palau President Surangel Whipps Jnr echoed the unity narrative about a Games "bringing islands and people together, and building solidarity among islands as one Pacific".
"We need to build together, and we are stronger together."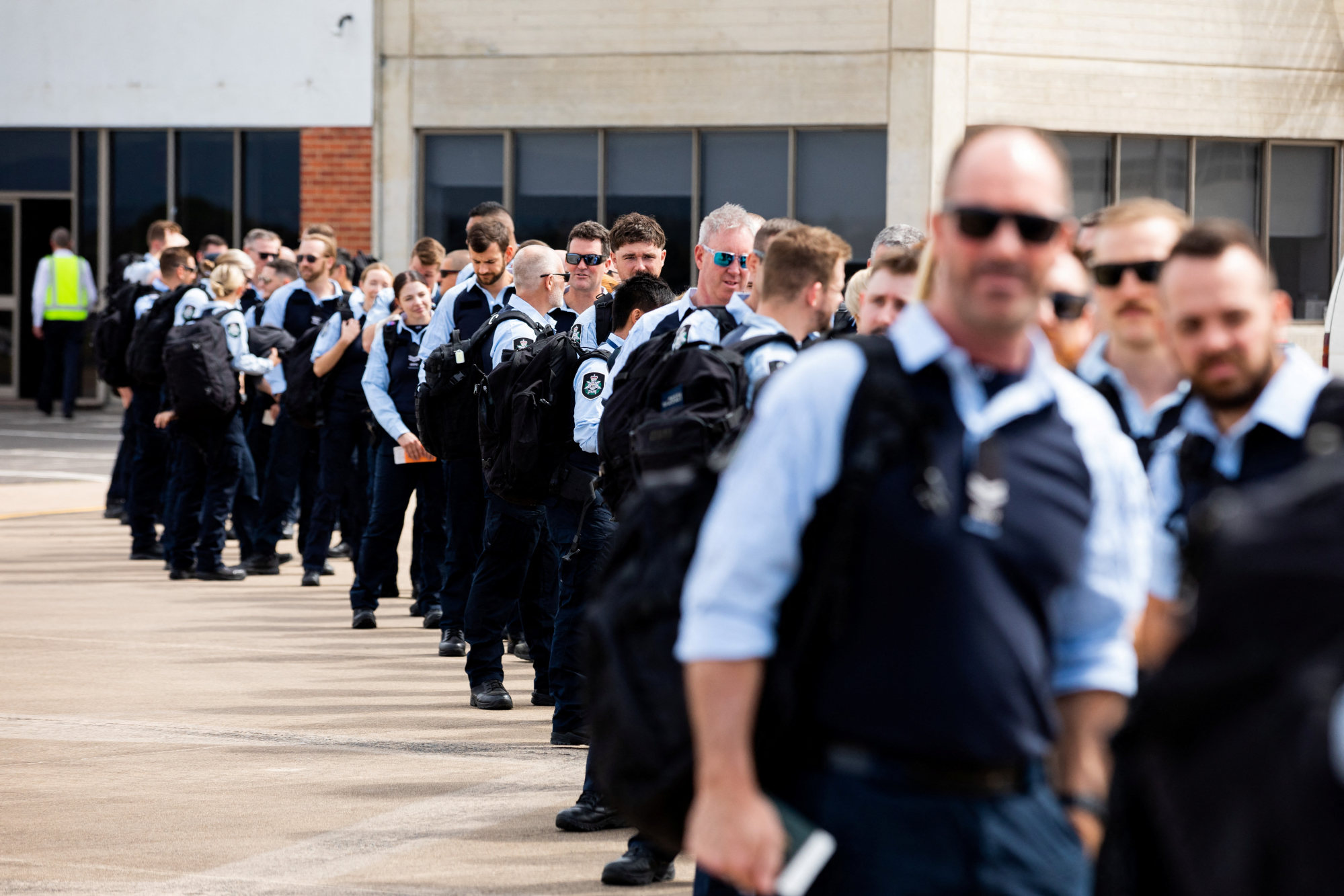 White House snub?
But unity has been in short supply across the Pacific in recent years.
In September, US President
Joe Biden
held a Pacific Summit bringing nearly all the Pacific Island Forum states
to the White House for talks
on the Indo-Pacific Economic Framework and security discussions.
Meanwhile, a Pacific Islands Forum in the Cook Islands in early November raised issues of seabed mining as a hot topic.
Sogavare skipped the forum and White House invite, prompting a Biden administration official to say: "We are disappointed that PM Sogavare of the Solomons does not plan to attend."
With the opaque Chinese police deal reaffirmed in July by Sogavare, the Games have become a competition ground for subtle shows of influence, experts say.
Australia sent roughly 500 military personnel and federal police, bomb-sniffing dogs, and a naval support vessel. New Zealand supplied police, with Papua New Guinea providing troops. The US Navy anchored the USNS Mercy hospital ship off the coast of Honiara and is supporting ill-equipped local hospitals with basic medical services.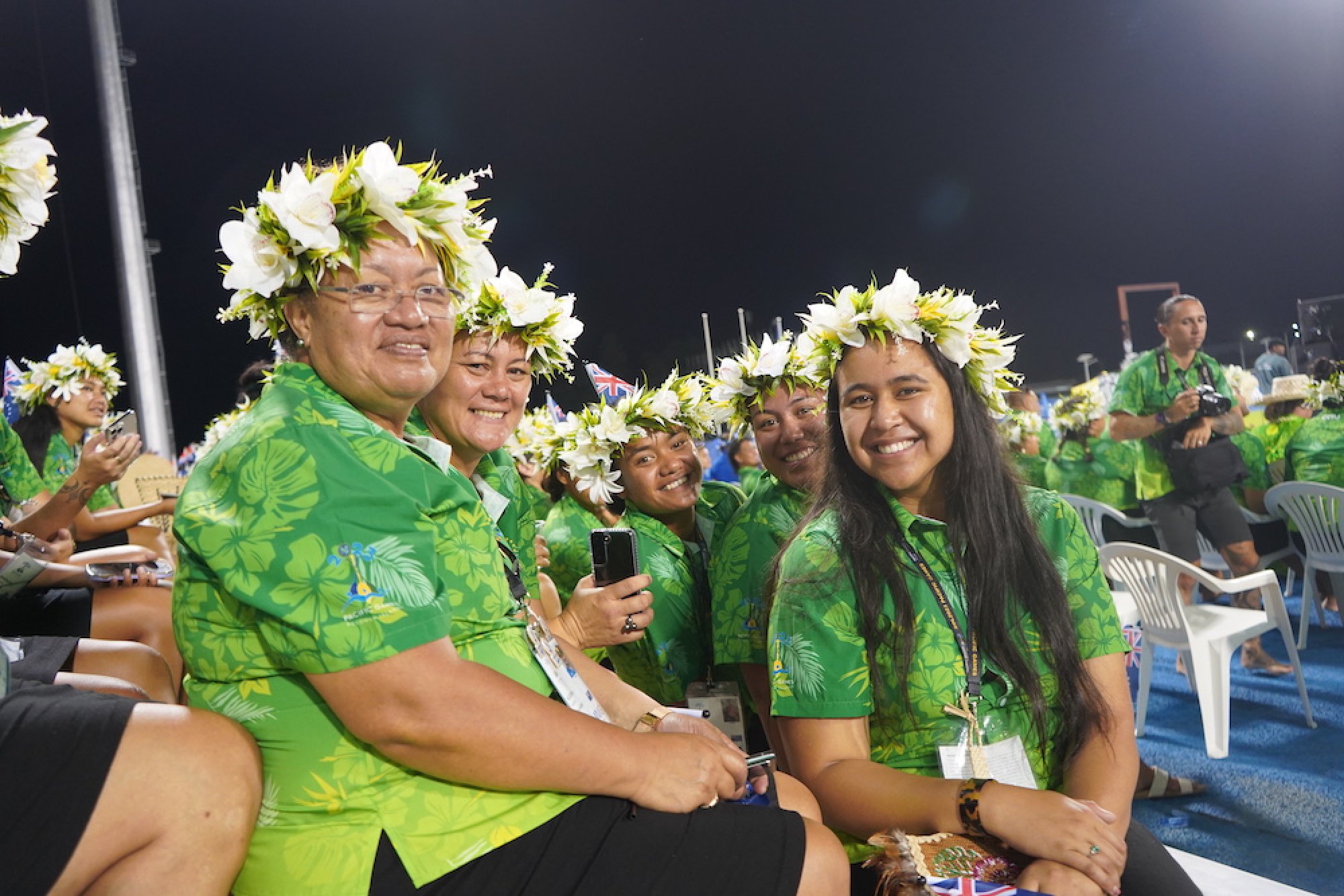 But on the Games' fields, organisers and athletes were keen to move away from the recent squabbles and focus on the rare opportunity for remote islanders to revel in competition, which covers everything from weightlifting to table tennis.
"It's a demonstration of sports that you can get all these international partners to come in and help, particularly with sports diplomacy," said Inoke Bainimarama, executive director of the Oceania National Olympic Committees, which is headquartered in Suva, Fiji.
"We don't always get to be here all together, so this is really special," added 24-year-old Zarya Poulava, a women's basketball player from the Cook Islands.
As he rested on the ground, the head coach of Vanuatu's football team, Albert Manaroto, reflected a spirit far removed from the diplomatic jousting.
"We will be having good times for the next two weeks, islands' way," he said.