Trainer Bob Baffert's Newgate off Kentucky Derby trail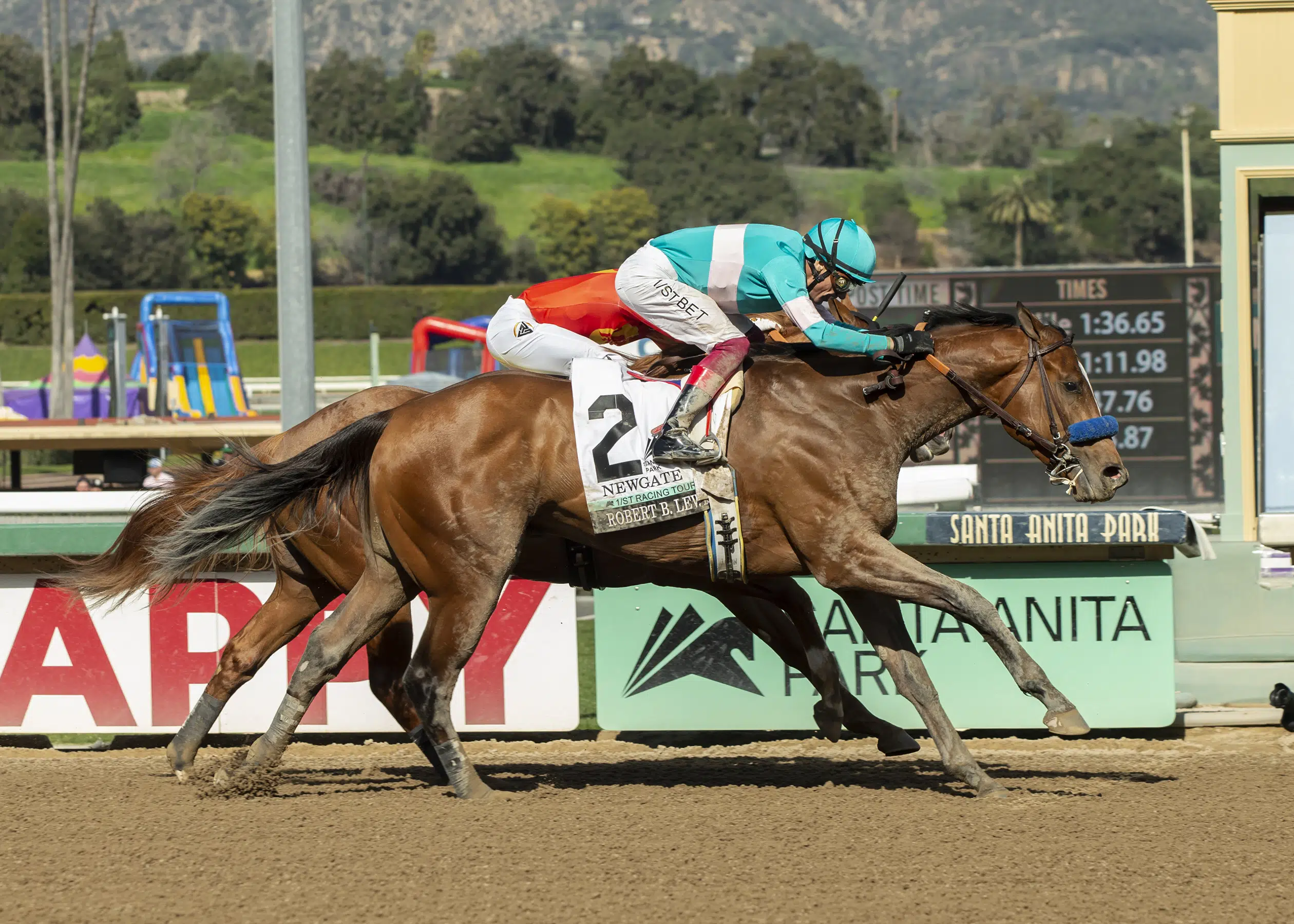 ARCADIA, Calif. (AP) — One of trainer Bob Baffert's promising 3-year-old colts is off the Kentucky Derby trail.
Newgate will be out of training for at least two months after being diagnosed with a minor hock issue. The hock is an area on the back of a horse's leg involving a series of joints and bones.
"His prognosis to return is excellent," Tom Ryan of SF Racing, part of the colt's ownership group, posted on social media. "We look forward to seeing him back this summer."
Newgate won the Robert B. Lewis Stakes by a neck at Santa Anita last week. He was second in the Sham Stakes on Jan. 8.
Newgate had been ineligible to earn any Kentucky Derby qualifying points because Baffert has been suspended for two years by Churchill Downs Inc. The penalty, which ends after this year's Derby, stems from Medina Spirit's medication violation after the colt won the 2021 Derby and was later disqualified. Baffert is challenging the ban in federal court.
The setback for Newgate is also a blow to jockey Frankie Dettori, who is retiring after this year's Breeders' Cup in November. He came to Santa Anita to ride this winter to boost his chances of having a mount in the Kentucky Derby on May 6.
Dettori finished sixth aboard China Visit in the 2000 derby, his only time riding in the race.
___
AP sports: https://apnews.com/hub/sports and https://twitter.com/AP_Sports