The U.S. women's national team roster for the upcoming friendlies against China will have a very different look to it.
Ten players from this summer's World Cup team – including starters Alex Morgan, Crystal Dunn, Andi Sullivan and Alyssa Naeher — were not called into this December's training camp. However, their absence is "simply to give newer players a chance to perform in training and hopefully the games," according to a U.S. Soccer spokesperson. With only 26 spots available, U.S. Soccer wants to bring in fresh faces to deepen the player pool. 
This is especially true with the 2024 Paris Olympics just around the corner, as well as U.S. Soccer recently naming longtime Chelsea manager Emma Hayes as the USWNT's next head coach. The Americans will face China on Dec. 2 in Fort Lauderdale and again on Dec. 5 in Frisco, Texas.
"As we move forward with the next steps, we need more opportunities to see players from our pool in our unique national team environment, in both training and games, so we can evaluate if and how they might contribute moving forward to the Olympics," Twila Kilgore said in a statement. Kilgore continues to fill in as the squad's interim head coach and handle the day-to-day operation until Hayes fully takes over in May once the 2023-24 Women's Super League season concludes. 
Kilgore said that she and Hayes speak often and that she plans to go to London at some point over the next six months so they can meet in person. The two coaches "picked this roster collaboratively," Kilgore said, and will continue to do so moving forward.
"We value these players who have recently been in camps or played in the World Cup and were not chosen for this roster, and they are of course still part of our pool, but we know what they bring on and off the field," Kilgore continued. "At the same time, we also need to continue to evaluate and bring along players in the right ways to give the team the best chance for success."
Because of Hayes' history coaching in the U.S. — she started her career stateside — she's always had a "keen interest" in player development, U.S. sporting director Matt Crocker said. "It's the result she looks for outside of Chelsea." 
Kilgore said that she called veteran players who were in the previous camp to tell them, and while she didn't get into specifics, said, "they responded as professionals would, they understand that we're watching everything they do, that everything matters, that they're not out of the mix and that there's equal opportunity moving forward to make this roster."
This roster includes two midfielders — Jenna Nighswonger and Korbin Albert — who were selected for their first full national team training camp. Nighswonger plays for recently crowned NWSL champions Gotham FC and was the 2023 league rookie of the year, while Albert plays for Paris Saint-Germain.
This camp also marks the return of veteran defender Abby Dahlkemper, who was a starter during the USWNT's run to the 2019 World Cup title, but hasn't been called up since April 2022 because she needed to have major back surgery. Defender Tierna Davidson is also back after recovering from a facial injury she sustained during a NWSL match that kept her out of the previous camp. And midfielder Rose Lavelle, who hasn't been 100% healthy in quite some time, will compete in her first camp since the World Cup.
While Hayes not being able to take over full-time immediately isn't ideal, Crocker said Monday that, from his perspective, "what was important is that we got the best candidate for the long term rather than the wrong candidate for the short term." He said five characteristics about Hayes — her leadership, experience, playing style, being a "serial winner" and a "legacy coach" — stood out and ultimately helped him make his final decision.
While May is the soonest Hayes can transition from Chelsea to the USWNT, Crocker is "really, really confident" that this plan with Kilgore will work. Crocker also said that he's "hopeful" that Hayes can pop over to Fort Lauderdale next week and meet with players and staff during camp.
"I'm really excited by the potential for change for the Olympics and beyond," Crocker said. "We have to seize this moment. We've got a great long-term coach coming in Emma, we've got an outstanding short-term plan and leader in Twila, and obviously now we've got a young and exciting roster. 
"And my message to the players is really clear: Grab the shirt, be excited by this opportunity and this challenge that you've got, be bold and brave, and we're really, really excited to work with you and I'm looking forward to developing the program to take it forward."
Here is the full roster:
GOALKEEPERS (3): Jane Campbell (Houston Dash; 7), Aubrey Kingsbury (Washington Spirit; 1), Casey Murphy (North Carolina Courage; 16)
DEFENDERS (7): Alana Cook (OL Reign; 29/1), Abby Dahlkemper (San Diego Wave FC; 79/0), Tierna Davidson (Chicago Red Stars; 50/1), Emily Fox (North Carolina Courage; 37/1), Naomi Girma (San Diego Wave FC; 24/0), Casey Krueger (Chicago Red Stars; 41/0), M.A. Vignola (Angel City FC; 1/0)
MIDFIELDERS (8): Korbin Albert (Paris Saint-Germain, FRA; 0/0), Sam Coffey (Portland Thorns FC; 5/0), Savannah DeMelo (Racing Louisville FC; 6/0), Lindsey Horan (Olympique Lyon, FRA; 137/30), Rose Lavelle (OL Reign; 91/24), Olivia Moultrie (Portland Thorns FC; 0/0), Jenna Nighswonger (NJ/NY Gotham FC; 0/0), Emily Sonnett (OL Reign; 81/2)
FORWARDS (8): Mia Fishel (Chelsea FC, ENG; 2/1), Ashley Hatch (Washington Spirit; 21/5), Midge Purce (NJ/NY Gotham FC; 24/4), Trinity Rodman (Washington Spirit; 26/6), Jaedyn Shaw (San Diego Wave FC; 2/1), Sophia Smith (Portland Thorns FC; 36/14), Alyssa Thompson (Angel City FC; 8/0), Lynn Williams (NJ/NY Gotham FC; 58/17)
Laken Litman covers college football, college basketball and soccer for FOX Sports. She previously wrote for Sports Illustrated, USA Today and The Indianapolis Star. She is the author of "Strong Like a Woman," published in spring 2022 to mark the 50th anniversary of Title IX. Follow her on Twitter @LakenLitman.
FOLLOW
Follow your favorites to personalize your FOX Sports experience
---
UNITED STATES WOMEN trending
---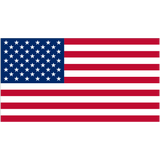 Get more from United States Follow your favorites to get information about games, news and more
---